Our next GLOW GOLF Fundraiser will be held on September 11, 2021 at Ye Olde Country Club in Roscommon.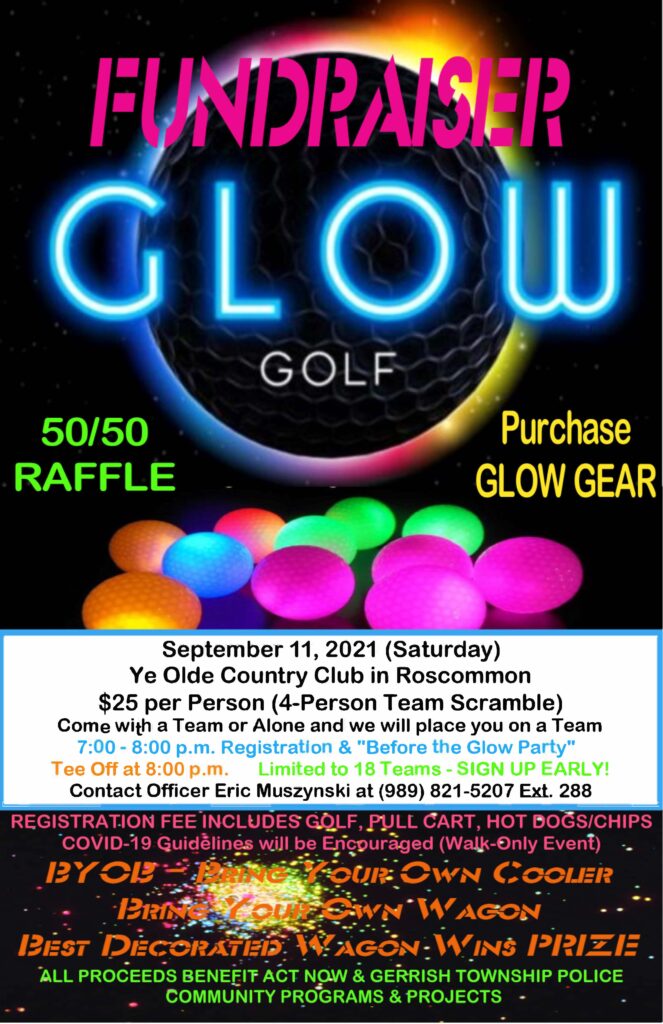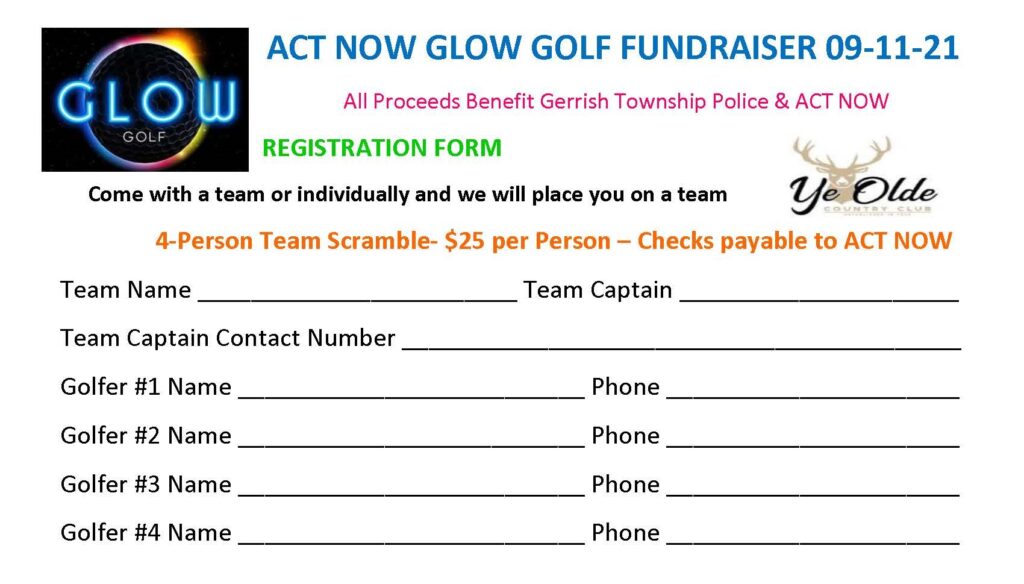 2020 GLOW GOLF EVENT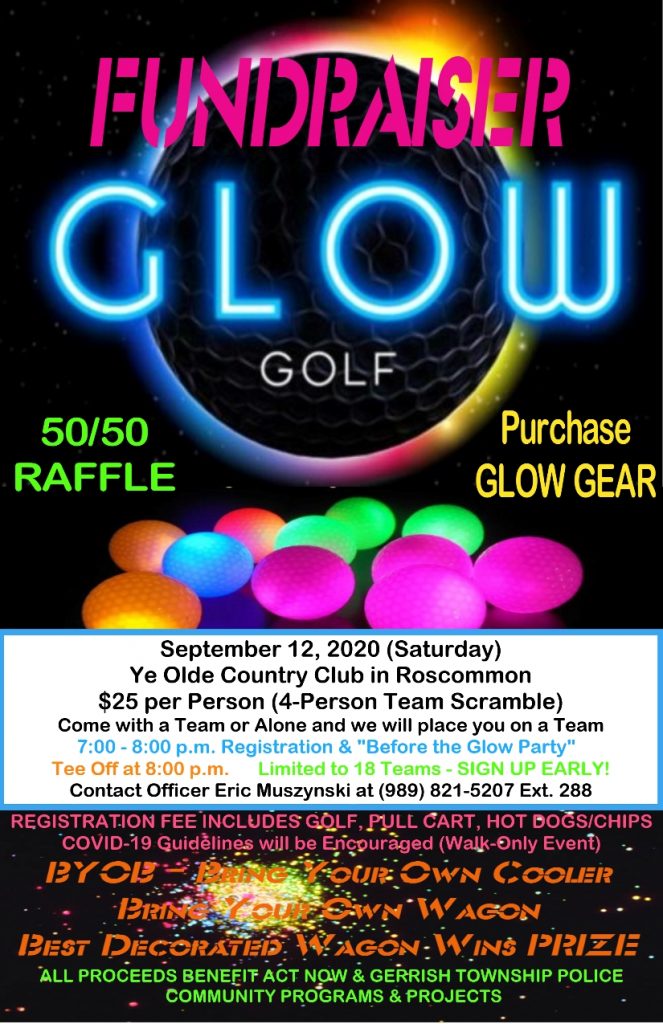 THANK YOU to all of the participants, sponsors, volunteers and to Ye Olde Country Club for a very successful and fun Glow Golf event held on September 12, 2020. We raised over $4,000 to go towards community programs and projects sponsored by the Gerrish Twp. Police Department and ACT NOW (Advisory Community Team – Neighbors On Watch).
91 golfers participated and in spite of the intermittent rain showers it turned out to be a really fun night! Check out some of the golfers getting ready to "Tee Off" at the "Before the Glow" party and registration where hot dogs, chips, pop/water were provided.
Thank you to all of the area businesses, organizations and individuals that sponsored this event! Their generous donations contributed greatly to the overall success of this year's event!